<PAN - Scale image to 100% - Stony Brook conditions page. - PAN>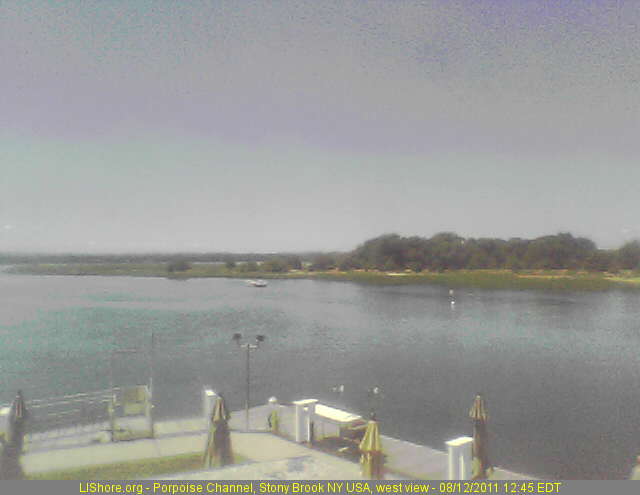 Webcam image of Porpoise Channel, updated every 15 minutes.
Camera is located on roof of Stony Brook Yacht Club, facing west.

---
STATUS NOTICE: AUGUST 2016: After years of budget and staffing cuts, LIShore is rebuilding!
This spring we conducted a crowdfunding campaign that returned a camera to Shinnecock Inlet Your tax-deductible contribution can help bring a shoreline camera back to Stony Brook Harbor, along with weather, tide, and water temperature reporting. Click here for information about making a donation.
Thanks for your understanding and to those who have emailed to express their concern and interest.

Best regards,
Tom Wilson
LIShore webmaster
---
Archived images from this camera are available at ftp://lishore.msrc.sunysb.edu/pub/liwebcam/l6/ Refer to the readme.txt file in that directory for file naming conventions.
---
Real-time data are unchecked and preliminary, for further information read this disclaimer.

---
Tom Wilson (email: webmaster@lishore.org) welcomes your comments or questions regarding this web site.